YOUR source for Festivals in Southeastern Wisconsin!
The Council of Festival Committees wants everyone to know that we are here to support SE Wisconsin festivals and the vendors. Our organization helps bring educational services to our members and provides them with networking possiblities. We are also here to spread the word about when and where these great events take place.
*Bookmark this website to keep up to date on all the happenings over the year!
Upcoming Festivals/Events
The Thiensville-Mequon Lions Club will be hosting its 6th annual Applefest
in Thiensville Park on Sunday,...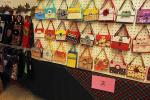 9:00 a.m.- 3:00 p.m.
Arts, Crafts & Antiques
All proceeds go to charity
One level - wide...
The Council of Festival Committees has a date for our Annual C.F.C. Trade...
OUR MISSION STATEMENT
"To be an organization that exists for the purpose of bringing communities together within the State of Wisconsin by providing profitable family festivals through a network that informs, educates, and supports its members"