YOUR source for Festivals in Southeastern Wisconsin!
NEW: Receive a weekly email, providing a listing of festivals happening that week!
To sign-up, look down the left-hand side of this page for the box that says "Sign Up For Our Newsletter" and enter your email address
Upcoming Festivals/Events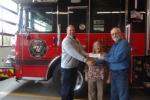 St. Mary's will hold its annual Fall Fest on Sunday, October 6th from 11:00 am to 3:00 pm. The mission of Fall Fest...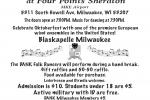 Oktoberfest The doors open at 7:00PM. Music for dancing at 7:30PM. Celebrate Oktoberfest with one of the premiere...
OUR MISSION STATEMENT
"To be an organization that exists for the purpose of bringing communities together within the State of Wisconsin by providing profitable family festivals through a network that informs, educates, and supports its members"