YOUR source for Festivals in Southeastern Wisconsin!
NEW: Receive a weekly email, providing a listing of festivals happening that week!
To sign-up, look down the left-hand side of this page for the box that says "Sign Up For Our Newsletter" and enter your email address
Upcoming Festivals/Events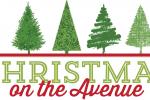 1:30pm to 3:30pm
Join us for our Christmas On The Avenue Scavenger Hunt
Free hayrides, games, children's...
OUR MISSION STATEMENT
"To be an organization that exists for the purpose of bringing communities together within the State of Wisconsin by providing profitable family festivals through a network that informs, educates, and supports its members"